Blue light is short wavelength and high energy light that makes up part of the visible colour spectrum human eyes can see. The sun is our main and natural source of blue light but we are also exposed to it from computer monitors, smartphone screens, tablets, flat screen televisions, and LED lights.
While the sun produces significantly more blue light than electronic sources, we are exposing ourselves to artificial light for longer periods of time and at much closer distances with our digital devices. This can cause digital eye strain because blue light scatters more easily than most other visible light.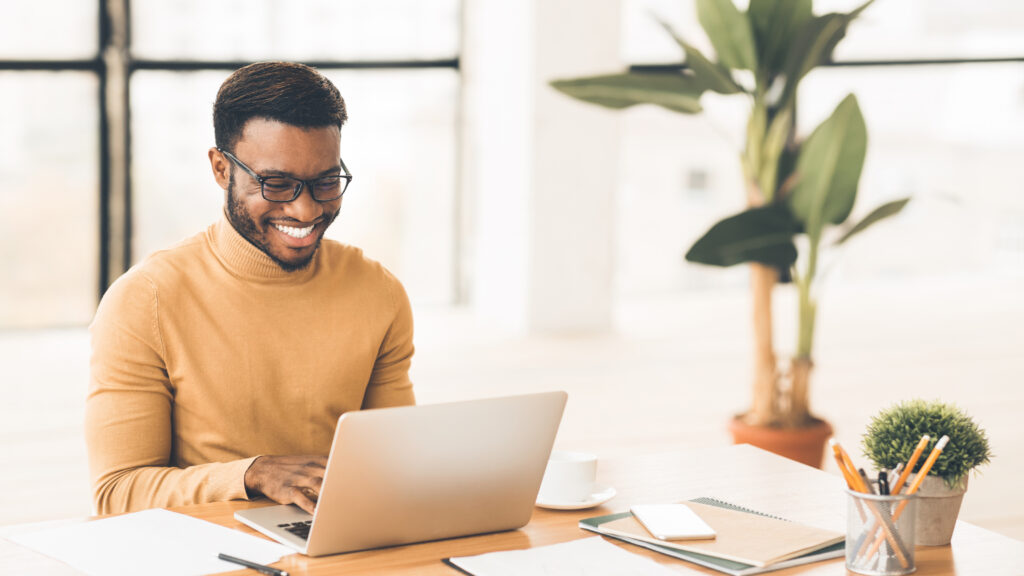 Exposure to too much artificial blue light, especially at night, may lead to difficulty falling asleep, poor sleep quality, and daytime fatigue. Good sleep is essential for focus, memory, mood, and general well-being.
Symptoms of digital eye strain
Dry

or watery eyes
Tired eyes
Difficulty focusing
Drowsiness or heavy eyelids
Sore or itchy eyes
Headache
Blurry or double vision
Sensitivity to light
Mental and physical fatigue
Neck, shoulder, or back pain
How does a blue light filter work?
Our blue light filter is embedded in the lenses of your glasses and blocks the full spectrum of blue light from passing through the lens and into your eyes.
You can add a Blue Light Filter onto any new pair of optical glasses for $49.
Tips for reducing digital eye strain
Besides investing in blue light blocking computer glasses, here are some other tips to reduce digital eye strain.