Visual health is an important part of your child's development and learning. In fact, up to 80% of learning is visual! How the brain processes this visual information is important for things like walking, reading and writing, hand-eye coordination, and even social development. Because children's eyes can rapidly change as they grow, regular eye exams are important to make sure your child is seeing clearly and their eyes are developing normally at every milestone. 
We also offer OCT imaging for children. OCT takes a photo of the back of the eye quickly and non-invasively without the use of radiation or x-rays. We recommend OCT imaging to create a baseline for tracking any changes, or if your child is light sensitive, so we can thoroughly analyze the anatomy of your child's eyes without the prolonged use of lights, increasing their comfort.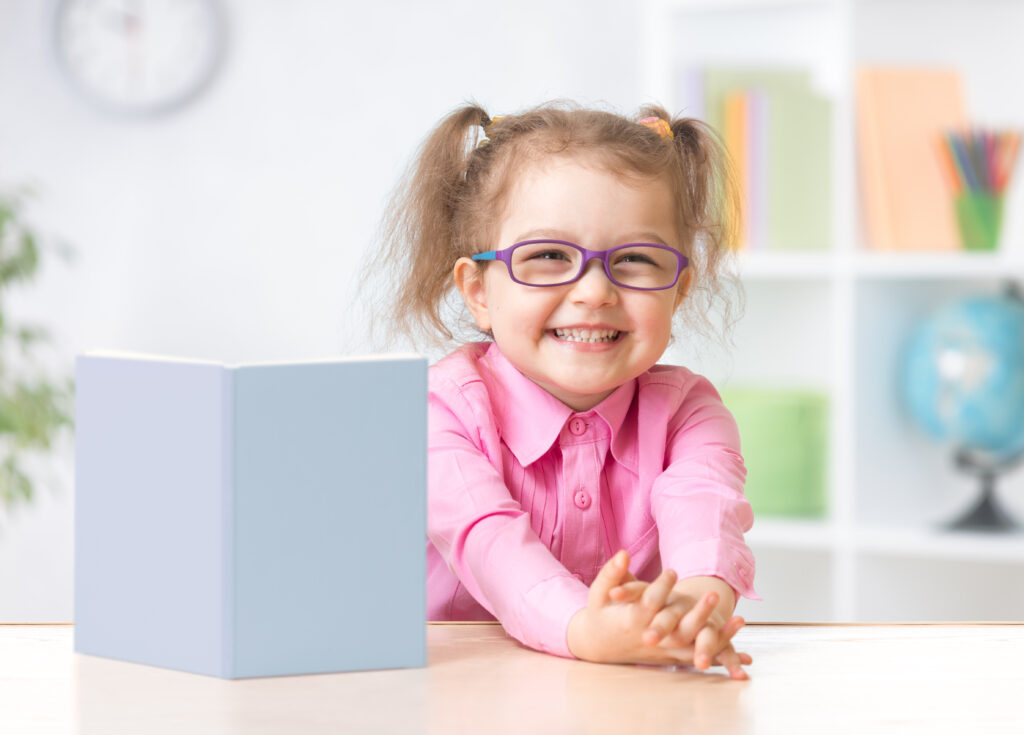 When should my child get their first eye exam?
We recommend children have their first eye exam at 6 months of age and annually thereafter. 
Children's eye exams include many of the same tests as an adult eye exam including testing vision, eye teaming, and evaluating eye health but performed in an age-friendly manner. We tailor children's eye exams to their age and ability so it's okay if your child doesn't know their alphabet or is a little shy. We use a mix of shapes, pictures, coloured lights, and movies to make the experience fun! 
OHIP covers one basic eye exam annually for children aged 19 and younger. OCT imaging is not covered by OHIP but can be added to any exam and may even be covered by your private insurance. Bring your insurance card and we can direct bill your child's OCT. 
Signs & symptoms of a vision problem
Children may not realize they are having problems with their vision. They may think everyone else sees the same way they do, making vision problems difficult to detect. While regular eye exams are the best tool in detecting a vision problem, the following signs and symptoms may indicate your child is having difficulty seeing clearly.
Children's eyeglasses, contacts, & other treatments
If your child does have a vision problem, we will discuss a number of therapeutic options such as eyeglasses, contact lenses, eye patching, or myopia control, depending on the condition. Since some conditions are much easier to treat when they are caught early, while the eyes are still developing, it is important to diagnose any eye and vision issues as early as possible.
Free glasses for junior & senior kindergarten students
We proudly partner with
Eye See…Eye Learn®
.
This program encourages families of kindergarten children to have a comprehensive eye exam with an optometrist. The eye exam is insured by OHIP using your child's health card and if your child needs glasses, they will receive one pair free of charge.